In the wake of COVID-19, doctors advise regular hand hygiene minus panic
Nearly 66 countries have reported over 90000 cases of coronavirus according to latest updates from the European Centre for Disease Prevention and Control. The UN Humanitarian chief has released US$15 million from the Central Emergency Response Fund (CERF) on March 1 to WHO and UNICEF to help fund global efforts to combat the COVID-19 virus.
Iran alone has over 1,500 confirmed cases in the Middle East with the UAE with several other countries in the region having reported new cases. The UAE has evacuated all its citizens in Iran and they have been duly quarantined upon their return to the country.
Global health experts say that maintaining hand hygiene can play an important role in combatting respiratory disorders. Washing hands or disinfecting using an anti-microbial hand sanitizer frequently can go a long way in keeping a range of microbes at bay. Hand sanitizers are useful as they are portable and can be used even when other sanitation facilities such as access to water are not available.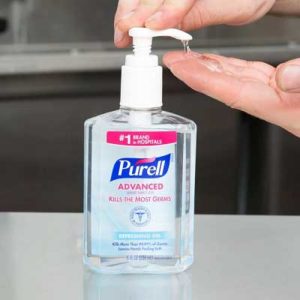 "Hand sanitizers have been recommended by the WHO as effective safeguards against the spread of the Covid-19. As one of the distributors of Purell, we are at the forefront of this public health emergency and have supplied bottles of sanitizers and dispensers to all the major corporates in the UAE, including at Dubai Duty Free," said Poonam Suri, head of sales at Dubai Instruments.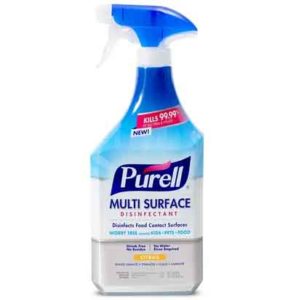 As organisations try to increase their stocks of hygiene supplies, there is said to be a shortage of hand dispensers and sanitisers. The WHO has also asked all stakeholders to be alert and proactive in ensuring maintenance of hand hygiene as a possible means of containing the virus. This is said to be one of the reasons why schools and other establishments in the UAE have not shut down amidst corona fears.
Doctors across the world have advised patients to be alert but avoid panic. In a recent interview, Dr. Thomas File, president of the Infectious Diseases Society of America said, "The novel coronavirus 2019 is genetically different, which means no one is immune to it and therefore haven't developed antibodies against it. Everybody is potentially at risk for developing infection, some of which can be severe."